Search engine giant Yahoo could soon become the central depository of your photos, videos, emails, e-commerce receipts, and more. In order to expand its services, Yahoo Inc. has announced that it will be expanding its server-side support to include Gmail and Google Apps with its email service.
The US-based tech giant features among the top web-search service providers. However, it faces stiff competition from the likes of Gmail, AOL Mail and Hotmail. The company wants to be known as a global database for user information such as trips you're taking, people you love the most, gifts you're giving, and more.
With Gmail and Google Apps integration with Yahoo Mail, Yahoo hopes to pull in more users. Note that Yahoo Mail already integrates with AOL Mail, Hotmail and Outlook.com.
Yahoo assures that Gmail and Google Apps users will be able to:
Use the rich compose feature
Perform powerful search
Access contacts over different accounts
and have a password-free sign in with Yahoo Account Key.
What do users get by integrating their Gmail account with Yahoo Mail?
Yahoo multiple mailbox is great to manage all his accounts or mails from one place. If you are a frequent Yahoo Mail user, you can manage multiple email accounts from one place.
Gmail and Google Apps accounts are also supported in Yahoo Mail's desktop interface which would make it easier to access accounts from PCs.
Setting up your Gmail Account on Yahoo Mail
Here's a step-by-step process for you to follow:
To integrate your Gmail account with Yahoo Mail, go to Settings-> Accounts-> Add mailbox.
Choose the service you want to integrate.
Enter your Gmail account. This will redirect you to the Google login page.
Fill all the credentials so Yahoo can access your information.
You will then be redirected to Yahoo Page and that's it!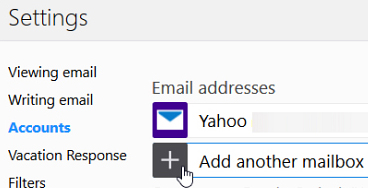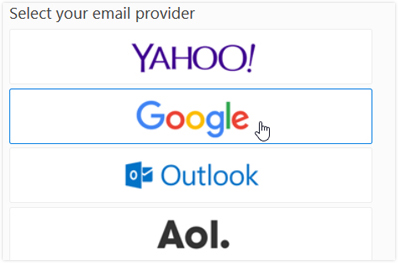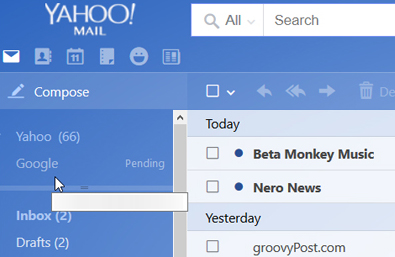 Integrating your Contacts
Once Yahoo Mail includes Gmail, contacts get synced automatically. You can also import Facebook friends to your email. Yahoo will provide suggestions based on the frequency of your interaction with a particular contact while composing an email.
Leveraging extensive Search
Though Gmail provides extensive searching filters, Yahoo also provides its own advanced search interface. There are several filters and search options available for the users and the results would get displayed along under separate categories such as Messages, Documents, or Photos, which would assist in picking the exact result you needed.
You can categorize the results according to old and new, date, and attachments. The results will appear in categories such as:
Password-Free Sign-In
Yahoo introduced Yahoo Account Key and On-Demand Password so that users can log into their account without the need for a password. These are useful features because people tend to use various web services that require passwords. In Yahoo settings, you can activate the feature that allows you to sign-in without the need to remember complex passwords.
Gmail and Google Apps integration with Yahoo Mail has signaled a trend wherein major tech giants are actually enabling support for their competitor services. Last year, Google enabled IMAP/POP support in Gmail mobile app. Earlier this year, Outlook mobile app also received IMAP support, enabling the users to add almost any email service to Microsoft's homegrown app.
Yahoo's move suggests the company wants to make Yahoo Mail more flexible and accessible. In October, Yahoo updated its mobile apps to make them work faster and effectively. The apps have already received positive user reviews.
The timing of this new integration is quite interesting. With Mailbox's discontinuance expected in early 2016, users across the world would want a new email client. Therefore, this integration actually makes Yahoo Mail an interesting option for users. It is worth watching how users respond to this change.