Consulting services are project-based services to help you leverage the GCP / AWS / Azure platform for SAP solutions. Examples of SAP consulting services offered by APN SAP partners are:
If you do not plan to manage your SAP-GCP / Azure / AWS environment yourself and are looking for a managed SAP hosting service on GCP / Azure / AWS, there are APN SAP partners who can provide this type of service for you. Examples of SAP managed/hosting services offered by APN SAP partners are:
Hosting on GCP / Azure / AWS
Disaster recovery
Application managed services
24/7 support / help desk
System monitoring
Backup and recovery
Patching and upgrades
OS administration and patching
GCP / Azure / AWS account management
BASIS administration
Cost optimizations
Transport management
Why get on cloud with Brio ??
Brio is a Google & Microsoft Partner in India helping customers worldwide thrive their businesses by making their IT invisible.
Whether its consultation, deployment or support. Brio can help you in all these phases of your transition to cloud.
We help you adopt, manage and optimize your cloud solutions.
We help you identify the best cloud solution that fits yours unique needs.
This is not the end we help you optimize your existing cloud solutions to drive more business growth.
We help you to implement the right cloud solutions smoothly within your timelines.
Get the best and timely support when you need us most.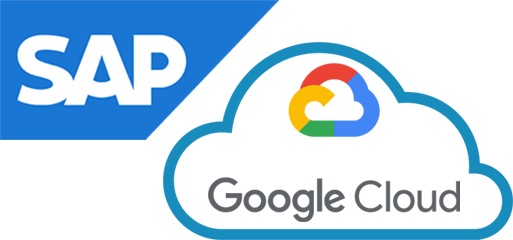 Certified infrastructure
Google Cloud Platform is certified to run SAP solutions reliably and optimally, delivering maximum performance and dependability.
SAP S/4HANA
SAP Hybris
SAP BW/4HANA
SAP Business Suite
SAP BusinessObjects BI
SAP Business One
SAP Business Warehouse
Intelligent, flexible, trusted.
Our partnership with SAP gives customers the best of both our worlds — unmatched business expertise, industry-leading cloud infrastructure, and machine learning innovations.
Benefits of running SAP on Google Cloud
Intelligent analytics
Flexible technology and tools
Security at every level
Seamless integrations
Scale on demand
Transparency and control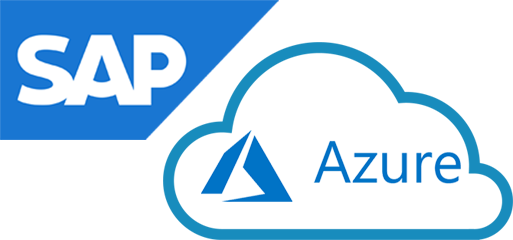 Bring unparalleled performance to your entire SAP estate with Azure. Reliably run and deploy popular SAP products and solutions within minutes—on a secure, scalable and enterprise-proven cloud platform.
Higher Agility
Lower Costs
Less Complexity
Higher Innovation
Why SAP on Azure
Run your SAP applications in a robust and reliable cloud environment which features the broadest global footprint, largest compliance portfolio, embedded security, enterprise-grade SLAs and industry-leading support. Azure supports the largest SAP HANA workloads of any hyperscale cloud provider.
Architectures and documentation
Running a broad array of SAP products and scenarios across dev-test and production in Azure—and be fully supported. From SAP NetWeaver to SAP S4/HANA, Microsoft has you covered.
SAP Business Suite/ SAP NetWeaver
SAP HANA Enterprise Cloud
SAP Business One
SAP S/4HANA
SAP BW/4HANA
SAP HANA
SAP Hybris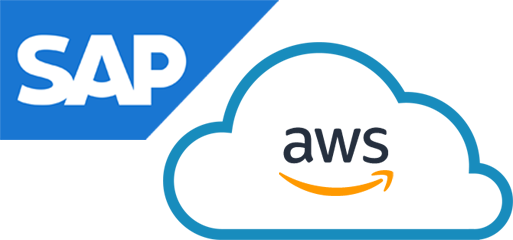 Benefits of SAP on AWS
Speed and Agility
Operating Expenses Instead of Capital Expenses
Extensive Partner Ecosystem
Global Infrastructure
Run your mission-critical SAP workloads on Amazon Web Services.
SAP and AWS have collaborated for production deployments of SAP applications, platforms, and databases. Accelerate time-to-value, improve operational and cost efficiencies, and operate more securely than on-premises.
AWS for SAP Solutions
Amazon Web Services (AWS) and SAP have worked closely together to ensure that the following SAP solutions are fully supported by SAP for production deployment on the AWS Cloud. For more information about AWS for a specific SAP solution, follow these links:
SAP HANA
SAP S/4HANA
SAP BW/4HANA
SAP Business Suite
SAP Hybris
SAP Business One
SAP BusinessObjects
SAP Database and Mobile Solutions
Benefits of working with Brio to move to the cloud
Brio allows your organization to seamlessly move to the private, public, or hybrid cloud when ready.
Brio provides the templates and approaches needed for moving your existing Brio on-premises solution to the cloud, in the desired form.
Brio has the experience and products necessary to assist in your cloud journey.
Brio Cloud Path is much more than just migrating your applications to the cloud.
We partner with companies throughout their full digital transformation lifecycle before, during, and afterwards and bring in the expertise, tools, and knowledge to make it a smooth and successful migration.
Our cloud specialists will work with you to assess your objective, see what skills you need to transform your organization, and set the path for your journey to the cloud. We give adaptable alternatives to enable you to augment your present resources and accomplish noteworthy business esteem as a component of your organization's digital transformation.
Advantages of SAP On Cloud
Security
Cloud provides best-in-class security for your SAP solutions. Cloud safeguards your data to prevent loss of information and ensures data security. The cloud model is 20x more reliable than typical disk drives.
Complete visibility & control
High-speed performance with flawless security
Auditability
Data encryption & regular data backups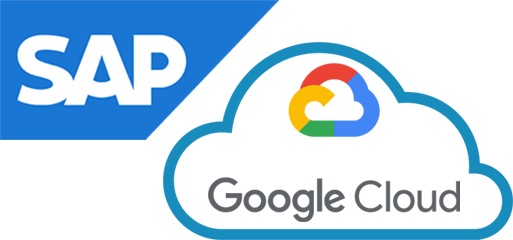 Benefits of using GCP for SAP Solutions

Security
GCP provides best-in-class security for your SAP solutions. Read more about our overall security model here and the security of our infrastructure here.

High-Performance, Scalable
GCP provides best in class, scalable virtual machines to power your SAP solutions. Our global network of data centers provides the room you need to grow.

Pay as You Go
Run SAP solutions on GCP without any upfront cost or commitment for compute, storage, or network infrastructure.

Future Proof
GCP supports live migration technology for high availability and hardware upgrades. Keep your SAP solutions available and running faster.

Cloud Migration
GCP has a number of options for migrating physical data and virtual machines. Learn more about our data migration technologies here . Learn more about our virtual machine migration options here.

Extensive partner ecosystem
The GCP Partner Ecosystem can meet many of the needs you'll have as grow your SAP environment on Google Cloud. Whether you need help evaluating your application portfolio or help designing your solution architecture, our partners can help.
Flexibility (the system can scale up and down, tons of storage can be added, unnecessary resources can be removed, depending on the needs).
Disaster recovery systems (they are cheaper and easier to set up in the cloud; moreover, they give much more control than their hardware equivalents)
Maintenance (no need to worry about managing and maintaining servers, as they are offsite, and the provider handles everything for you)
No hardware costs (remote servers don't require your engagement in fixing problems and replacement)
Work from anywhere (access to the data is provided from anywhere in the world)
Security (a machine crashing will not corrupt your data anymore)
Competitiveness (the above-mentioned points make it possible even for small businesses to compete with larger companies)
SAP solutions supported on GCP
SAP HANA BYOL
SAP HANA is an in-memory data platform that lets you accelerate business processes, deliver more business intelligence, and simplify your IT environment. GCP provides on-demand infrastructure for SAP HANA using a bring-your-own-software and bring-your-own-license model for SAP HANA.
Supported use cases
Production and non-production
Supported HANA scenarios
Native SAP HANA applications
Native data marts / analytics / big data
SAP HANA scale-out (up to 16 nodes)
Licensing
Bring Your Own License
Memory
Scale-up to 1.4 TiB and scale-out to 22.4 TiB (16 nodes)
SAP HANA, Express Edition
Gain hands-on experience building and deploying applications in the cloud that use up to 32 GB of SAP HANA memory for free.
Supported use cases
Non-production
Supported HANA scenarios
Native HANA applications
Native data marts / analytics / big data
Licensing
SAP HANA, express edition software: no license fee for use up to 32 GB
Memory
32 GB
SAP Business Applications
You can run SAP Business Suite Software based on SAP NetWeaver Application Server ABAP/Java and your Business One applications on GCP. You can also run your business intelligence stack on SAP BusinessObjects BI Suite on GCP.
Supported use cases
Production and non-production
Supported business suite applications
SAP S/4 HANA
SAP ECC
SAP BW/4HANA
SAP NetWeaver Business Warehouse
SAP Business One
SAP SLT
SAP CAR
SAP Solution Manager
SAP Business Suite
Supported business objects applications
SAP BusinessObjects BI Suite
Supported databases
SAP HANA
SAP ASE
IBM Db2
Microsoft SQL Server
Licensing
Bring Your Own License
Benefits of using SAP on AZURE Scenarios
Development and test
Quick provisioning of development and test environments with the ability to stop the environments any time
Production environments
Production environments for new customers
Disaster recovery
Keep environments for recovery purposes without additional cost
Archiving
Archive data and the corresponding SAP systems audit-proof without running costs and always available
Benefits
Higher Agility
Lower Costs
Less Complexity
Higher Innovation
40-70% – TCO cost savings
60% – Less storage costs
MINUTES instead of days Faster provisioning
Lower TCO
Bring cloud scale and agility to your SAP estate
Reliably run your mission critical SAP and other workloads on the cloud platform built for enterprises. Rest assured that your scalability, flexibility and compliance needs are met with Azure. With the expanded partnership between Microsoft and SAP, run a broad array of SAP applications across dev-test and production scenarios in Azure—and be fully supported. From SAP NetWeaver to SAP S4/HANA, Linux to Windows, SAP HANA to SQL Server, we have you covered.
Get unparalleled performance for SAP HANA
Run SAP HANA on Azure with SAP HANA Enterprise Cloud and get the best of both worlds. Azure provides best-in-class infrastructure and SAP provides end-to-end managed services for in-memory applications, database and platform. You'll see the broadest choice and industry-leading performance when running your SAP workloads on Azure. Spanning Azure Virtual Machines and purpose-built hardware that's specifically tuned for SAP HANA, scale your SAP HANA workloads up to 20 TB for OLTP and 60 TB for OLAP. Azure lets you run the largest SAP HANA workloads of any global scale cloud provider.
Bet on the cloud that is engineered for the enterprise
With the broadest global footprint, largest compliance portfolio, enterprise-grade SLAs and world-class support, Azure provides a robust, resilient and reliable environment for not just your SAP applications, but also other workloads. We also offer a rich ecosystem of partners who can help you implement your SAP enterprise solutions. Bet your business on the cloud that's designed for enterprise needs and join the 90 percent of Fortune 500 companies that already have.