Brio's growth as a Google Cloud Partner Bangalore has been phenomenal. Brio is among the top Google Cloud Partner in India. The company provides G Suite support to a number of its clients based in Bangalore and other cities of India. Adoption of G Suite in Bangalore or no matter any city of the world is increasing for email and team collaboration. Staffed with an adept Google Cloud certified team, Brio is competently servicing its G Suite clients across multiple cities in the country.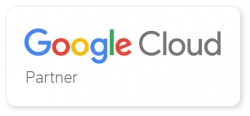 With the advent of Cloud Technology, onsite support is fading out as the software isn't installed on the users' or clients' hardware. The G Suite is hosted on Google's world-class servers instead of a customer or vendor location. It can be accessed securely from anywhere to configure G Suite at any point in time for a customer located anywhere in the world.
While being on Cloud, there is no software installation, backup, or upgrade required on the customer's site. With the location factor becoming insignificant, now the companies can go with the best Google Cloud Partner available in the market. Today's G Suite customers must not be fixated with finding a local Google Cloud Partner. Rather, they must choose the one that offers the best services. Some additional benefits of choosing a good Google Cloud Authorized Partners are:
Email is critical, organizations cannot afford to miss their important emails due to delay in fixing any problem. Brio has expertise and team to get your issues resolved in the shortest possible time.

Saves Time: Online Support saves a lot of time as the service executives do not have to travel or commute to your office. There is no time wasted in the transit.

Faster Turnaround: Everything happens faster as the online support service personnel have access to all of their resources, reference material or expert help at their end when they are helping you out.

Offers Flexibility: There is great deal of flexibility available with online or cloud support as there are fewer dependencies as compared to onsite support.
At Brio, an authorized Google Cloud Partner, we have mastered the art of providing efficient, effective, and reliable online support for our G Suite customers. The smooth process and the effective results from our G Suite support team have won the trust of our customers. Today, it hardly makes any difference for our G Suite customers whether they are located in Hyderabad, Bangalore or for that matter, any part of the world.
With an increasing G Suite client-base in Bangalore, Brio is becoming a preferred Google Cloud Partner in Bangalore for many companies. Bangalore or Bengaluru is India's Silicon Valley as the city has all sizes and types of IT companies ranging from software to hardware products and services. Not just that, Bengaluru has a huge market for software applications being used by common businesses for day-to-day operations management. We have been servicing our clients in Bangalore more effectively than any of local Google Cloud Partner. We, at Brio, are so comfortable with the cloud technology that we are implementing and translating it for our customers to experience the benefits of being on cloud.